Stina Inc.'s online tools offer the transparent information needed for better decision making toward circularity, improved recycling, and waste reduction.
2023-12-05 Buy Recycled Products Directory, buy recycled plastic, close the loop, Circularity in Action, reduce waste, recycling value chain, improved sorting for plastics, MRF, plastic waste reduction, recycling market development efforts, economic opportunities for recycled material, products made using post-consumer resin (PCR), buy scrap plastic, sell scrap plastic, plasticsmarkets.org, tools
Events
Our Story
Meet the Team
Press
About Stina
Research & Analysis
CircularityInAction.com
BagandFilmRecycling.org
Our Services
Videos
Visualization & Web-Based Tool Development
Info Exchange
Tools for Circularity
Articles
Stakeholder Engagement & Technical Assistance
PlasticsMarkets.org
News & Media
Reports
Buy Recycled Products Directory
Engage with Us
Webinars
Tools for Circularity
We believe better data drives better decisions. With over 20 years of experience tracking information throughout the recycling ecosystem with a particular focus on plastics, we understand the complexities of material flow through circular systems. Our decision support tools are designed to influence human behavior towards a sustainable use of the worlds finite resources. We encourage you to explore some of our web-based tools and the data visualizations, or work with us to create custom tools (or enhance) your own online platform.
CircularityinAction.com
Moving from a Linear to Circular System A web-based platform intended to illuminate companies participating in the emerging circular economy and to connect people wanting to take action with tools and resources from various organizations. We are seeking forward thinking Thought Partners to expand the platform and its reach.
See Tool
Plastic Recycling Data Dashboard


Accessible and Compelling Plastic Recycling Data A high-level visual display of the latest post-consumer plastic recycling data. The Annual Plastic Recycling Study, conducted by Stina and supported by recycling organizations such as the Association of Plastic Recyclers, provides the underlying data for the Dashboard. This tool aims to provide accessible information on the state of plastic recycling and includes full online access to the most current U.S. Post-Consumer Plastic Recycling Data Report. The 2021 data is available now!
See Tool
BagandFilmRecycling.org


Helping People Recycle Clean, Dry Plastic Bags, Film and Wrap This site provides details on how and where to properly recycle plastic bags and film. The information provided supports drop-off collection, currently the best collection mechanism to ensure that polyethene (#2 and #4) plastic film material can be processed and made into new products like composite lumber, bags and film, containers, crates, and pallets. The Film Drop-off Directory on this site is a searchable resource for consumers to find local drop-off locations in the U.S. that accept plastic bags, film, and wrap for recycling. Since 2017, the Drop-off Directory has logged millions of searches. Support this critical resource for film recycling through sponsorship, advertising, directory listing updates and promotion of this free resource to the public!
See Tool
PlasticsMarkets.org


Connecting Buyers and Suppliers of Scrap Plastic This recycling industry resource features an online directory connecting North American companies looking to buy or sell scrap plastic, from bales to post-consumer resin. Company profiles feature contact details, logos, and details about the plastic supplied or sourced by buyers listed in the directory. Reach out to advertise or sponsor this resource helping keep it freely available. Recyclers, be sure to get listed!
See Tool
Buy Recycled Products Directory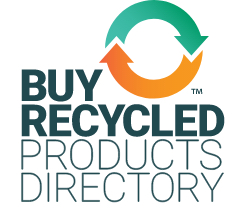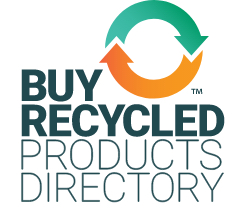 Driving Demand for Products Made with Recycled Content A directory with hundreds of consumer and commercial products made using post-consumer resin (PCR), ranging from apparel and household goods to commercial recycling bins and packages for consumer health care products. All product/package listings highlight how much PCR can be found in a product or package and provide details about 3rd party certification status, when available. This directory takes some of the guesswork out of making the sustainable choice. Engage with us to list or advertise on this site if you are a company using recycled post-consumer plastic in your products or packaging.
See Tool
Info Exchange


Sharing Recycling Activities from Across the U.S. This online directory is intended to facilitate greater collaboration and access to critical information including programs, policies, tools and research to support recycling activities and stimulate the recycling economy. In order to overcome current challenges for recycling, we must share lessons learned, success stories and specific mechanisms which have advanced recycling in the past to bolster market development for recycled material. From financial support activities such as grants and loans, to regulation, promotional campaigns and technical assistance, its all here for anyone to access. We welcome sponsors and partners to keep this resource free and available to the public.
See Tool
Engage with Us


Back to Top